TENSHO OFFICE Ochanomizu
4F
Promotion now!
Special promotion!
Contract fee 90% off!
10%off Monthly rent
*This promotion is available only for the new tenants.
*This promotion will end when all target rooms have been gone.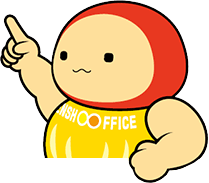 Vacant room
All rooms are fully self-contained with individual air conditioning!
Please consult with us if you are looking for large rooms. We can remove partitions to create large rooms!
*Removal of partitions attracts a fee. Please ask us for details.
Status
Room
number
Size

(㎡)

Capacity


(persons)

Rent


(JPY)

Common
service fee


(JPY)

Monthly
total


(JPY)

Contract
fee


(JPY)

Room type
Rough estimate

Promotion



405
16.04m2
8
203,500yen


182,600yen

33,000yen
236,500
yen
215,600
yen
110,000
yen
11,000
yen
Completely
Private room
Quote online
now
Promotion
Early Oct
Available

406
20.69m2
11
253,000yen


227,700yen

33,000yen
286,000
yen
260,700
yen
110,000
yen
11,000
yen
Completely
Private room
Quote online
now

Promotion



408
14.10m2
8
176,000yen


158,400yen

22,000yen
198,000
yen
180,400
yen
110,000
yen
11,000
yen
Completely
Private room
Quote online
now