TENSHO OFFICE Tokyo station
TENSHO OFFICE Tokyo station
Available rooms
Status
Room
number
Size

(㎡)

Capacity


(persons)

Rent


(JPY)

Common
service fee


(JPY)

Monthly
total


(JPY)

Room type
Rough estimate
Fxed-term lease until July 31, 2022
Available

602
20.50m2
〜14
214,500yen


77,000yen

33,000yen
247,500
yen
110,000
yen
Completely
Private room
Quote online
now
Mid Jun
Available

701
1.88m2
1
25,300yen
7,700yen
33,000
yen
Booth
Quote online
now

Available



723
1.88m2
1
25,300yen
7,700yen
33,000
yen
Booth
Quote online
now

Available



740
1.88m2
1
25,300yen
7,700yen
33,000
yen
Booth
Quote online
now
View all
TENSHO OFFICE Tokyo station is...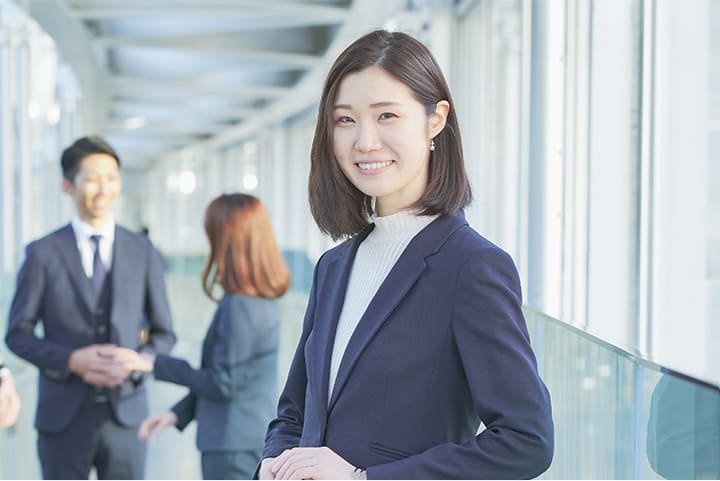 1-person booth offices ideal for start-ups
TENSHO OFFICE Tokyo Station has large rooms on the 6th floor, and booth-type 1-person rooms on the 7th floor. The latter in particular are used by start-ups and customers who have applied for juridical registration.
Although these are small offices, they have their own mail and delivery boxes and have a very high satisfaction rate among occupants.
About TENSHO OFFICE Tokyo station
Features

You can use a "Chuo-ku, Tokyo" address on your website and business cards.
You can even use this address for juridical registration.

Facilities and services

The 6th floor is laid out with individual offices and booth offices, and the 7th floor contains booth offices. The door of each room is lockable, providing a secure individual space.

Charges and rooms

Backed by the might of TENSHO OFFICE, both initial costs and running costs for TENSHO OFFICE Tokyo Station are low!

Map and access

TENSHO OFFICE Tokyo Station is in a prime location 7 minutes' walk from Tokyo Station, 1 minute's walk from Kyobashi Station, and 3 minutes' walk from Takaracho Station.
TENSHO OFFICE Tokyo station
FAQ
What is the booth type office?

It is a room sectioned off by partitioning that is 194 cm high. There is a gap between the ceiling and the partition.
The door of each booth has a cylinder lock.

Will I be disturbed by voices from the room next door?

If you are using a fully self-contained room, we do not think you will be disturbed while working. The partitions around booth-type rooms are open at the top, so voices can be heard. However, most conversations are work-related, so we do not think there will be any workers creating a commotion.
The reasons for Low-prices
You do not need unnecessary expenses!
Compare the difference!
Genaral office space for rent

when you sign an agreement

Contract fee
Administration fee
Deposit
First month' cleaning expense
Guarentee charge
Examination fee
Gratuity fee
Support fee
First month' rent
Others

Only this!

Contract fee
First month' rent and
common service fee

during a tenancy

Rent
Annual fee
Mail custody charge
Reception room usage fee
Internet charge
Renewal fee
Relocation handling fee
Office furniture rental fee
Meeting room usage fee
Others

Only this!

Rent and common service fee

when you move out

Restoration fee
Cleaning expense

Free!
Tokyo Station Area guide
Characteristics of Tokyo Station

The best known of all, Japan's capital Tokyo
The center of this large metropolis, greatly contributing to Tokyo's position as the political and economic center and a leading source of fashion, is Tokyo Station. The Red Brick Building, which was restored in 2012, exudes a retro look and is popular with tourists.
It makes for an impressive contrast against the clusters of high-rise buildings that surround it.

The area around Tokyo Station is regarded as the heart of Japan's business world, but its charm is that it is not simply a cluster of buildings: visitors can enjoy the tranquility of the Kokyo Gaien National Garden, the Mitsubishi Ichigokan Museum, Tokyo, the beautiful and romantic scene created by the Christmas illuminations, and the sophisticated atmosphere of Marunouchi Naka-dori.

The underground shopping center beneath the station has numerous stores, so even on rainy days, visitors can enjoy shopping and gourmet dining without getting wet. There is also no red-light district or busy downtown area nearby, so it is very safe. It is thronging with people even at night, so women can feel safe walking alone.

Types of business that often use offices in Tokyo Station

Japan's big enterprises have offices, and in particular their headquarters, near Tokyo Station, with a diverse range of business types represented.
Furthermore, a characteristic of this area is that companies whose headquarters are located in regional areas have established a base for business or a satellite office here. In recent years, many foreign-owned businesses have also moved into the district, making it a global business area.

TENSHO OFFICE has a serviced office 7 minutes' walk from Tokyo Station. It is used as a base for business and for satellite offices.

Average unit price per tsubo

Although there is seasonal fluctuation, Chiyoda Ward where Tokyo Station is located has the second highest average unit price per tsubo among Tokyo's municipalities at around JPY 16 million.
However, Tokyo Station is the center of business, so the average unit price per tsubo for Tokyo Station itself is around JPY 67 million. This is about 4 times the average unit price for Chiyoda Ward.

However, this is the price used for purchasing land.
Even without sufficient assets to purchase here, it is entirely possible to set up a business near Tokyo Station by using a serviced office.

Accessibility

The accessibility of Tokyo Station, which is the center of Japan's economy and business, is far superior to that of other stations.
The 9 lines listed below pass through Tokyo Station.
However, in practice, the following lines connect to other lines, so Tokyo Station's accessibility is beyond even what you imagine.

1.JR Tokaido Shinkansen
2.JR Tohoku and Hokuriku Shinkansen
3.JR Tokaido Line / Utsunomiya Line / Takasaki Line / Joban Line
4.JR Keihin-Tohoku Line
5.JR Yamanote Line
6.JR Chuo Line
7.JR Yokosuka Line/Sobu Line
8.JR Keiyo Line
9.Tokyo Metro Marunouchi Line

Tokyo Station is very conveniently located, being about 15 minutes to Shinjuku Station on the Chuo Line, about 17 minutes to Ikebukuro on the Marunouchi Line, and about 25 minutes to Shibuya Station on the Yamanote Line, and no more than 30 minutes to most of the major stations in the Tokyo metropolitan area.
Furthermore, the main regional cities can easily be accessed using the shinkansen (bullet train), expanding your potential business scope.