TENSHO OFFICE Nihombashi Ningyocho
Promotion now!
Special Promotion!
2 months free rent!
Contract fee 50% off!
Big discount!!
*This promotion is available only for the new tenants who rent more than 6 months.
*This promotion will end when all target rooms have been gone.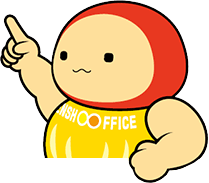 TENSHO OFFICE Nihombashi Ningyocho
Available rooms
Status
Room
number
Size

(㎡)

Capacity


(persons)

Rent


(JPY)

Common
service fee


(JPY)

Monthly
total


(JPY)

Room type
Rough estimate

Promotion



303
18.30m2
8〜10
220,000yen


187,000yen

33,000yen
253,000
yen
220,000
yen
Completely
Private room
Quote online
now
Promotion
Early Nov
Available

401
8.92m2
3〜4
121,000yen


104,500yen

22,000yen
143,000
yen
126,500
yen
Completely
Private room
Quote online
now
TENSHO OFFICE Nihombashi Ningyocho is...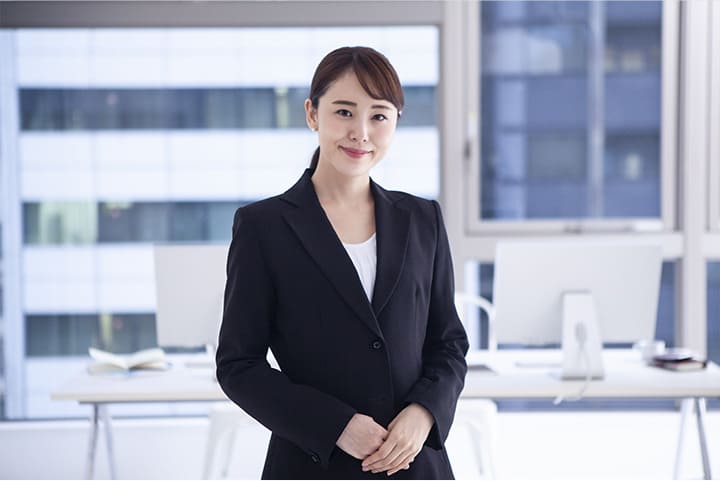 A moderately priced building in the TENSHO OFFICE range, enjoying great popularity
In addition to the open space on the 1st floor, TENSHO OFFICE Nihombashi ningyocho has a sun deck on the 5th floor where users can hold preparatory meetings or take a breather from work.
The windows of the rooms that face the road are bathed in natural light, making this property a must to see.
About TENSHO OFFICE Nihombashi Ningyocho
Features

This building gives you the opportunity to use a "Chuo-ku, Tokyo" address on business cards, company brochures, your website, etc.

Facilities and services

All rooms are self-contained with their own windows and are individually air conditioned, enabling you to create an office space that is most comfortable for you. Each office also has a dedicated delivery locker for parcels delivered during your absence.

Charges and rooms

Both initial costs and running costs for TENSHO OFFICE Nihombashi ningyocho are low! The costs are very reasonable because the entire building is offered in a single lease.

Map and access

TENSHO OFFICE Nihombashi ningyocho is in a prime location 3 minutes' walk from Ningyocho Station, 6 minutes' walk from Suitengumae Station, and 7 minutes' walk from Kodenmacho Station.
TENSHO OFFICE Nihombashi Ningyocho
Youtube video
The reasons for Low-prices
You do not need unnecessary expenses!
Compare the difference!
Genaral office space for rent

when you sign an agreement

Contract fee
Administration fee
Deposit
First month' cleaning expense
Guarentee charge
Examination fee
Gratuity fee
Support fee
First month' rent
Others

Only this!

Contract fee
First month' rent and
common service fee

during a tenancy

Rent
Annual fee
Mail custody charge
Reception room usage fee
Internet charge
Renewal fee
Relocation handling fee
Office furniture rental fee
Meeting room usage fee
Others

Only this!

Rent and common service fee

when you move out

Restoration fee
Cleaning expense

Free!
Nihombashi Ningyocho Area guide
What sort of place is Nihombashi Ningyocho?

Nihombashi Ningyocho is an area where a modern business district lives side by side with traditional downtown neighborhoods that evoke the history of Edo. It has 3 city blocks: 1-chome through 3-chome. It is a lively area with numerous offices both large and small.

There are several transport lines running through Nihombashi Ningyocho and it is close to Japan's representative business districts of Kayabacho, Ginza, Otemachi and Yaesu, so it is attractive for its superb accessibility.

Despite its convenience, there are many old-world stores and long-established shops, and this area has a peaceful traditional downtown atmosphere. In particular, the Amazake Yokocho shopping street that stretches about 400m from the Amazake Yokocho intersection in front of Ningyocho Station to Meijiza theater is a charming area that is used as a location in movies and television dramas and has become a popular tourist attraction. When you are worn out from work, how about taking a stroll through this area for a change of mood to refresh your spirit? There is also a lot of greenery in this area thanks to Hamacho Ryokudo scenic walk and Hamacho Park located nearby.

Where is Nihombashi Ningyocho?

Ningyocho is located in the eastern side of Nihombashi in Chuo Ward. As is to be expected with a name beginning with "Nihombashi", it is within walking distance of the Nihombashi Mitsukoshi area and Suitengu, which is famous as a shrine where visitors can pray for safe childbirth.

What is the rental market like in Nihombashi Ningyocho?

Rents are relatively low compared with other areas in Chuo Ward. Assuming a floor size of 20 to 30 tsubo and a building that is around 20 years of age, rents in Ginza are around JPY 20,000 to 26,000 per tsubo, rents in the Kyobashi Nihombashi area are around JPY 25,000 per tsubo, and rents in Ningyocho are around JPY 10,000 to 16,000 per tsubo. While Ningyocho is in a popular area, it is a little-known but good option.

What is access to Nihombashi Ningyocho like?

The Tokyo Metro Hibiya Line and the Toei Asakusa Line run through Ningyocho Station, and it is possible to access the main stations of the Tokyo metropolitan area, such as Ueno Station, Shimbashi Station, Hibiya Station and Akihabara Station, directly from Ningyocho Station without having to transfer. About a 6-minute walk from Ningyocho Station is Suitengumae Station, from where Shibuya Station and Otemachi Station can be accessed on the Hanzomon Line. In addition, about a 10-minute walk from Ningyocho Station is Hamacho Station, from where Shinjuku Station and Kudanshita Station can be accessed on the Toei Shinjuku Line.