FAQ
Frequently Asked Questions and Answers
If you have any further requests or questions, please feel free to contact us.
About TENSHO OFFICE
What is TENSHO OFFICE?

TENSHO OFFICE is famous for its low prices, clear accounting, and many new buildings.
TENSHO OFFICEs are available for a variety of uses, including headquarters, professional offices, satellite offices, remote work locations, and project offices.

TENSHO OFFICE is available 24 hours a day, 365 days a year in a number of prime locations in Tokyo.
All of our locations have free meeting rooms, which is another attraction.

Office is the center of business in any era.
We look forward to seeing you at TENSHO OFFICE.

What facilities and services does it offer?

*These differ from building to building, but a broad range of facilities is provided.
(Facility usage fees are included in the common service fee.)

・Open space area
・Conference rooms

(*The hours during which usage is free differ from building to building.)

・Copier
・Shredder
・Water dispenser
・Dedicated post box
・Delivery box
・Smoking area etc.
Contract
Procedure up to execution of a contract

If you are interested in a particular building or room, feel free to consult us by telephone or email.

[Inquiry to us] → [Private viewing] → [Submission of documents for screening] → [Screening] → [Determination of contract date] → [Execution of contract]
*Screening of documents takes 2 to 3 days.
*If screening is completed without any issues, a contract can be executed.
*Rooms are available for use about one week after screening documents are submitted.

What documents should I prepare for screening?

The required documents depend on whether a corporate or individual contract will be signed. Please prepare the documents required for the appropriate type of contract.

[Individual contract]

① Office lease application (for individuals)
② Passport
③ Residence card (if you have one)

[Corporate contract]

① Office lease application (for corporations)
② Representative's passport
③ Representative's residence card (if you have one)
④ Document corresponding to the home country's copy of corporate registration (Japanese or English translation is required)

Can both individuals and corporations enter into a contract with you?

Contracts are available for both individuals and corporations.
However, for a corporate contract, the representative must become the joint surety.

If I set up a corporation, can I switch from an individual to a corporate contract?
What would be the expenses for doing this?

If an individual who has made a contract is a representative, the contract can be switched to a corporate contract.
If a different person is the representative, a new contract will need to be executed and the incoming agreement fee must be paid again.

Can I move to a different room while my contract is current? Is there a cost for doing so?

It is possible to move to a different building or room.
If there is a difference between the incoming agreement fees for the two buildings or rooms, a fee equal to the difference will be charged.
55,000 yen → 110,000 yen: The difference of 55,000 yen must be paid.
110,000 yen → 55,000 yen: The difference of 55,000 yen will not be returned. *People who execute a contract during a campaign for a newly completed building are subject to some rules on moving.
Early termination
How many months in advance do I need to notify you of my evacuation?

Notification is required one month in advance.

Is there a cleaning fee etc. when I evacuate?

We do not charge a fee for cleaning upon your evacuation.
*However, if you have installed fixtures etc., you are required to restore the original condition.
*If there is significant damage in desks, chairs, walls, etc., you may be required to pay the actual cost.

When will I receive my refund, if any, upon cancellation?

The refund will be made after all the customer's exit procedures are completed.
Moving into rooms
How much are the initial costs?

Initial costs consist of an incoming agreement fee and the first month's rent and common service fee.
If room usage starts on the 10th day of the month or later, the rent and common service fee for the following month will be included in the initial costs.
The incoming agreement fee for a booth-type room or 1-person room is 55,000 yen, and the incoming agreement fee for a 2-person room or larger is 110,000 yen.
*Unlike most offices, no guarantee money, gratuity fee or security deposit is payable when renting a room in TENSHO OFFICE.
*Check the website for the buildings for which there are currently campaigns.
*The incoming agreement fee remains effective for two (2) years after evacuation. This is good value if you move back in after a time or use our offices on a per-project basis.

Are there any costs other than the monthly rent and common service fee that are payable after moving in?

The following fees are payable on a per-use basis:

① [Copier]
Black and white: 10 yen / page, Color: 45 yen / page
*Scanning and sending / receiving faxes is free.
*Shimbashi ANNEX , Higashi-shinjuku 9th and 10th floors, and Minami-aoyama ANNEX do not have a copier for common use.
② [Mail forwarding]
[Fee] Monthly 6,600 yen (Includes Letter Pack fee)
*The monthly fee is payable even if you have no mail to be forwarded.
*We do not forward courier deliveries. (We forward the delivery notice. We do not offer registered mail for this service.)
③ [Conference room]
Conference rooms can be used for free for up to 120 minutes per day (*up to 90 minutes per day at the Shinjuku offices).
However, reservations for a period of time exceeding the free minutes (from 1,100 yen per 30 minutes) and reservations split across more than 2 sessions will attract a fee.


*Reservations split across more than 2 sessions attract a fee even if there is free time remaining.

Does the user have to pay for water and other utility charges?

No (because all costs are included in the common service fee).

What is the shortest possible period of use?

The minimum period of use is one month.
*For a period of use of one month, we ask that an application for termination be filled out at the time the contract is executed.

Is it possible to tentatively reserve a room?

A room can generally be tentatively reserved for one week.
*There is no fee for a tentative reservation.
*Tentative reservations can be made for up to 3 rooms.
*Priority to execute a contract will be given to persons who have made tentative reservations, in the order in which the reservations are made, over and above private viewings.

Do you have any restriction for industry type?

Please contact us for details.

Can I apply for registration using the office address?
Can I just apply for corporate registration? (for example, just using TENSHO's service as a virtual office)

Yes.
However, our office cannot be used merely for registration like a virtual office. Registration may be made provided that a contract for a room is executed.

Can I use an address or register a corporation?

Yes.
In addition to corporate registration, the address of your location can be used on business cards and company documents, and as a mailing address.

If a room is scheduled to become vacant, can I reserve it in advance?

We update information on vacancies on our website as they become available.
Please let us know the office (area) you are interested in, the number of users and the desired incoming date by entering these details on the Contact form.
*We will contact you when your desired use start date approaches and a room is scheduled to be vacated.
*You can reserve a vacant room, but we cannot guarantee that we can execute a contract by your desired incoming date.
*Reservations for vacant rooms can only be made via email. Please note that we do not accept reservations over the telephone.

How many years am I committed to? (How many years is the contract period?)
Is there a renewal fee or other cost?

You can select 6 months, 1 year or 2 years as your contract period.
Note that contracts are not automatically renewed. There is no renewal fee.
*Notification of evacuation must be given one month in advance. You can terminate an agreement early by submitting the Application for Early Termination form one month in advance.
Security
Are the rooms lockable? How many keys am I loaned?

All rooms have a cylinder lock key.
We loan you 1 master key. You should make as many copies as you need.
(*Upon evacuation, please hand in all keys, including the copied keys.)

Do I need to pay recompense if I lose a room key or photocopy card?

If you lose a key or card, we will invoice you for the cost of reissue.

Does the entrance have an auto lock?

Yes, there is an auto lock.
*The auto lock at the entrance is enabled 24 hours a day on some buildings, and only at night on some buildings.
In the buildings where the auto lock is enabled only at night, the auto lock on the door to each floor is enabled 24 hours a day.

Is there 24-hour access?

The building and rooms can be accessed 24 hours a day.
*The available hours of the conference rooms differ from building to building.
Rooms, facilities and services
What is the booth type office?

It is a room sectioned off by partitioning that is 180 cm or 194 cm high. There is a gap between the ceiling and the partition.
The door of each booth has a cylinder lock.

Are there desks and chairs in the rooms?
Can I bring my own?

We provide only a desk and chair for each worker for free. You can also bring in your own desks and chairs.

What is the size of the desks?

There are two patterns of desk sizes.
・Width 1 m, depth 60 cm, and height 70 cm.
・Width 80 cm, depth 60 cm, and height 70 cm.
*Recommended number of users = number of desks
*Desk size varies by room

Can the number of workers exceed the recommended number?

The recommended number of users is indicated by the number of desks we provide.
This is the maximum number of users that we expect to be using the room.

How many power supplies does a room have? What is the amperage of the power supply?

Some rooms have a 20-ampere (1 circuit) power supply, and some rooms have a 20-ampere (2 circuits) power supply (large rooms).
You can check the amperage during your private viewing, or we can check and notify you.

Can I bring in a combination printer-copier-scanner?

We do not know the electrical capacity of your equipment or whether it will fit through the doorway. Please check during your private viewing.

Will I be disturbed by voices from the room next door?

If you are using a fully self-contained room, we do not think you will be disturbed while working. The partitions around booth-type rooms are open at the top, so voices can be heard. However, most conversations are work-related, so we do not think there will be any workers creating a commotion.

What is the arrangement for air conditioning in the rooms?

Fully self-contained rooms are individually air conditioned. Booth-type rooms share a common air conditioner.
(*Our staff turn heating and cooling equipment on and off.)

Is there a conference room?

There is a conference room in every office. (*Only the Kyobashi office has a preparatory discussion area without partitions.) A conference room can be used for a total of 120 minutes (2 hours) for free. [*90 minutes (one and a half hours) per day for free at the Shinjuku offices]
*Even if any free time remains, reservations split across more than 2 sessions will attract a fee.
*Reservations that exceed the free number of minutes will attract an extension fee of 1,100 yen per 30 minutes.
*As a rule, extended use of a conference room is limited to 60 minutes per day at a time.
*Please refrain from eating, sleeping or engaging in other activities that will inconvenience other users in the conference rooms (including preparatory discussion areas).

Is there a delivery box? What happens if I am not able to receive delivery of a parcel?

In buildings where delivery boxes are installed in the entrance hall, parcels can be received during your absence.
Alternatively, please contact the delivery company indicated on the delivery notice in your post box.

Can I have mail items forwarded?

We forward mail items once a week to your designated location.
[Fee] Monthly 6,600 yen (Includes Letter Pack fee)
*The monthly fee is payable even if you have no mail to be forwarded.
*We do not forward courier deliveries. (We forward the delivery notice. We do not offer registered mail for this service.)

What is the arrangement for cleaning and garbage disposal?
How do I dispose of cardboard boxes?

Staff clean the common areas on Mondays to Fridays. *Excludes Saturdays, Sundays and public holidays
Staff also collect garbage from the common garbage bins on each floor on the same days.
Fold cardboard boxes and lean them up against the rear of the common garbage bins.

Is smoking permitted?

All office rooms are non-smoking. In buildings that have a smoking area, smoking is permitted only in the designated smoking area.

Are there windows?

Our website shows a floor plan for each building, so you can check the locations of windows.

Is there a reception or secretary service?

We do not provide such services.
Telephone and Internet connections
Can I use a dedicated telephone/FAX?

A telephone line is already installed in each room.
However, you must enter into a contract directly with a telecommunications company before you can use this line.

Does my telephone number remain the same within the same local ward?

We do not know this information. Please check directly with the telecommunications company.

Can I install a Hikari Denwa telephone?

Yes.

Is the Internet available for use straight away? (wired LAN, wireless LAN) (Must I have a contract with a provider?)
Is there a fee?

If you set up personal computer and LAN cables in your room, you can use the Internet (wired LAN) for free from the day you execute the contract.
There is no need to enter into a contract with a provider.
In some buildings, Wi-fi (wireless LAN) can be used in the conference rooms and open space areas.
*The rooms have wired LAN only, but you can use wireless LAN if you set up the environment yourself.

Can I install my own Internet connection?

The telecommunications company will need to investigate this in advance, so please directly ask the telecommunications company you are going to enter into a contract with.
(If your room has been assigned: Please convey this information to the telecommunications company and ask them to investigate the possibility of installing a connection.)

Can I have an individual IP address (private IP address)?

We do not assign individual IP addresses.
If you require one, please enter into a contract for an optical line yourself.

Can a port be opened?

We do not open ports.
International Clients
Can the rent be paid by overseas remittance?

Payments may be made by overseas remittance.
However, you are liable for all fees that arise from the overseas remittance (such as the overseas remittance fee, lifting charge and foreign exchange commission)
*Overseas remittances may be made only from a bank account in the name of the contracted party.
We also accept payment via TransferWise, which can transmit funds more cheaply than overseas remittances. 
Other
Will I be paid a brokerage fee? (inquiry from a brokerage company)

We pay the amount equal to 15% of the total rent and consumption tax for the contract period. *The maximum contract period for which we pay this brokerage fee is 6 months.
*For brokerage companies that only introduce a customer → We do not pay any brokerage fee.
*If a customer attends a private viewing and executes a contract → We pay the brokerage fee.

[Seal of the brokerage company on the agreement]

The brokerage company should, if possible, attach its seal.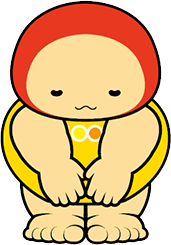 For more information, please contact us.
We are happy to help you.